On February 14, 2019, David Maxwell, a 53-year-old Black man, was killed by a Pima County Correctional Officer while awaiting trial. The circumstances surrounding his death are still under investigation but there is a lot Chief Gwaltney, the jail administrator, and Sheriff Napier already know about Mr. Maxwell's death. In all likelihood, a cause of death determination was made by the Pima County Medical Examiner. In fact, the Tucson Second Chance Community Bail Fund (TSCCBF) requested a copy of the autopsy report from Chief Gwaltney but a copy was never produced. Since the jail is arguably one of the must secure facilities in Tucson, the alleged "scuffle" that ended in the death of Maxwell would have been captured on security cameras found throughout the detention center. In addition, separate from the homicide investigation being conducted by the Tucson Police Department, there would have been a parallel administrative investigation conducted (presumably) by Chief Gwaltney. Statements from witnesses (the men in the same unit as the victim) and staff on duty during the assault would have been taken (both audio and written). Photographs, fingerprints, blood samples and all manner of physical evidence would have been collected as well. In short, all of these items constitute public records and by statute must be disclosed when a proper request for copies of the documents has been made.
On April 2, 2019, the TSCCBF through its legal counsel, Attorney Michael J. Bloom, submitted a request for release of public records to the Pima County Medical Examiner and the Pima County Jail. We hope both requests for public records will be honored. If not, we are prepared to take further legal action.
The TSCCBF believes the living conditions, care and treatment of the men and women held in-custody at the Pima County Jail are matters all Tucsonans should be concerned about. The majority of the incarcerated are pre-trial detainees, meaning they are only in custody because they cannot pay bond (some are also being held on warrants and probation holds), their inability to post bail should not become a death sentence. The voters of Pima County, the people who put Sheriff Napier into office, have a right to know what happened to David Maxwell, a man killed four days short of his 54th birthday. Transparency is the key to accountability. Once the public has had an opportunity to review the records related to Maxwell's death, a community discussion/forum about accountability measures needed to prevent the reoccurrence of this tragedy will be in order.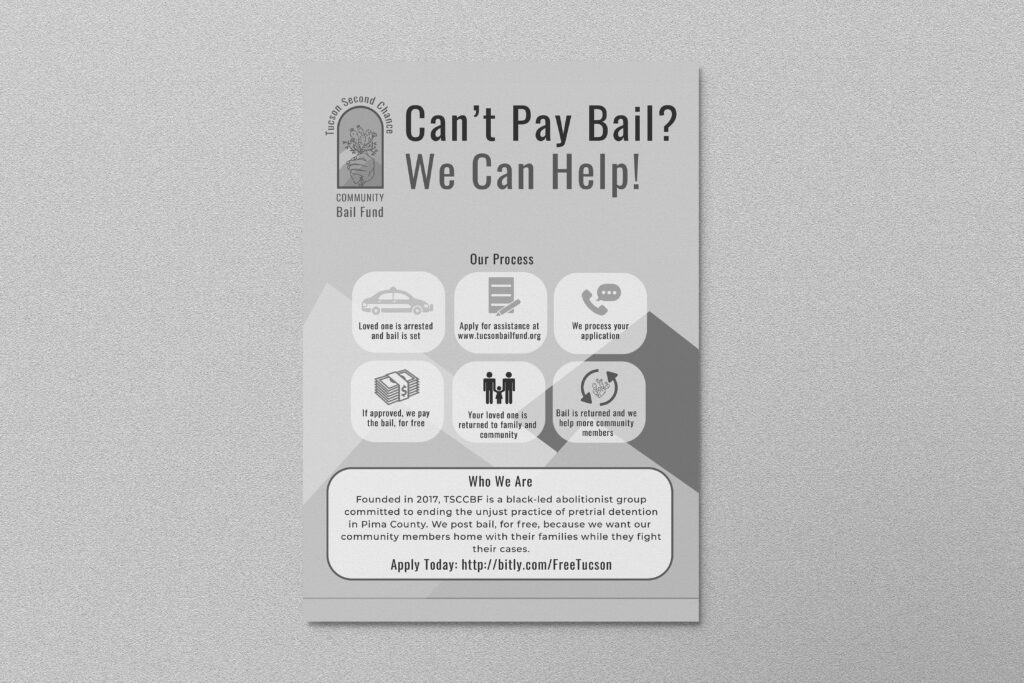 Need to request help? Download our community application flyer or visit our Request Help Page to submit an applicaton!